Stockman Lawnscape Inc. is proud to be a Full-Service Landscaping Company. This gives you the comfort of know that any job you need done, we can handle it. There is now no need for you to be talking to 4 or 5 different contractors. Our team of experts will be able to tackle any job you throw our way. Give us an opportunity to EARN your business and we will be sure to exceed all of your expectations.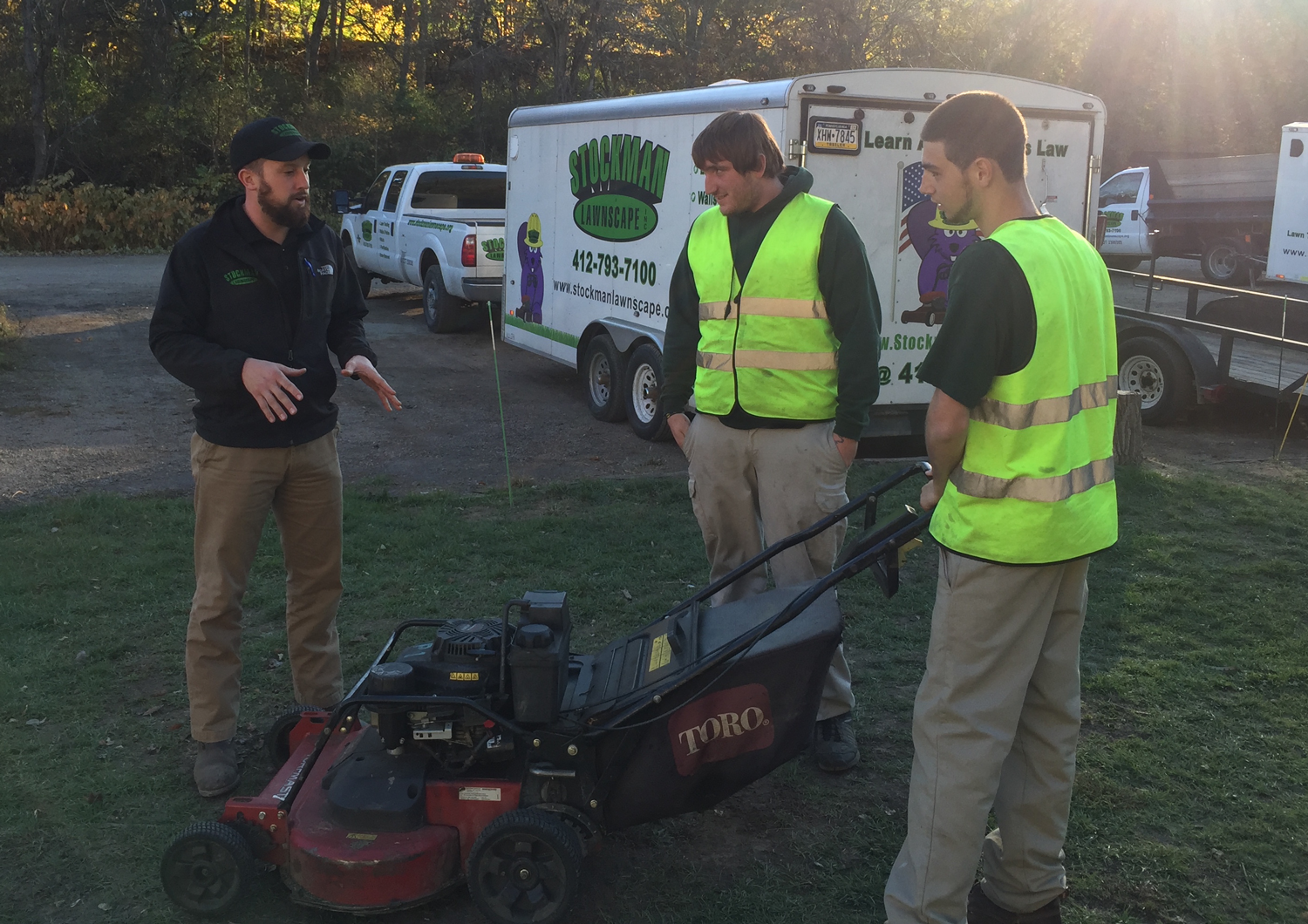 To provide a high quality, professional experience, exceeding client expectations on every job we perform.
To become a Landscape Industry Leader in Western Pennsylvania, focusing on enhancing the value of each clients' property, while building relationships, and serving our community.
Where Stockman Lawnscape Inc. Came From
Dave Stockman started the Stockman Lawnscape in 1995 after many years working in the steel mill.
From the beginning, the focus was on Client Service and Satisfaction.
After graduating from Penn State University, Sam and Nathan Stockman returned to grow the family business.
Client Service was increased even more.
Growth started quickly and has not slowed down since.
Currently, we are in the process of building a new, 7 acre facility in Plum, Pennsylvania.
This will continue our upward trend of growth, while providing our clients with product displays, family events, and more cost effective bulk pricing.
We can make a difference in your landscaping. Everyone has a budget, we get it. Chat with one of our Client Service Managers and see how we can specifically meet your needs on your dream project, or landscape maintenance.