Let Us Serve You 
Stockman Lawnscape Inc. is proud to be a Full-Service Landscaping Company. This gives you the comfort of know that any job you need done, we can handle it. There is now no need for you to be talking to 4 or 5 different contractors. Our team of experts   will be able to tackle any job you throw our way. Give us an opportunity to EARN your business and we will be sure to exceed all of your expectations.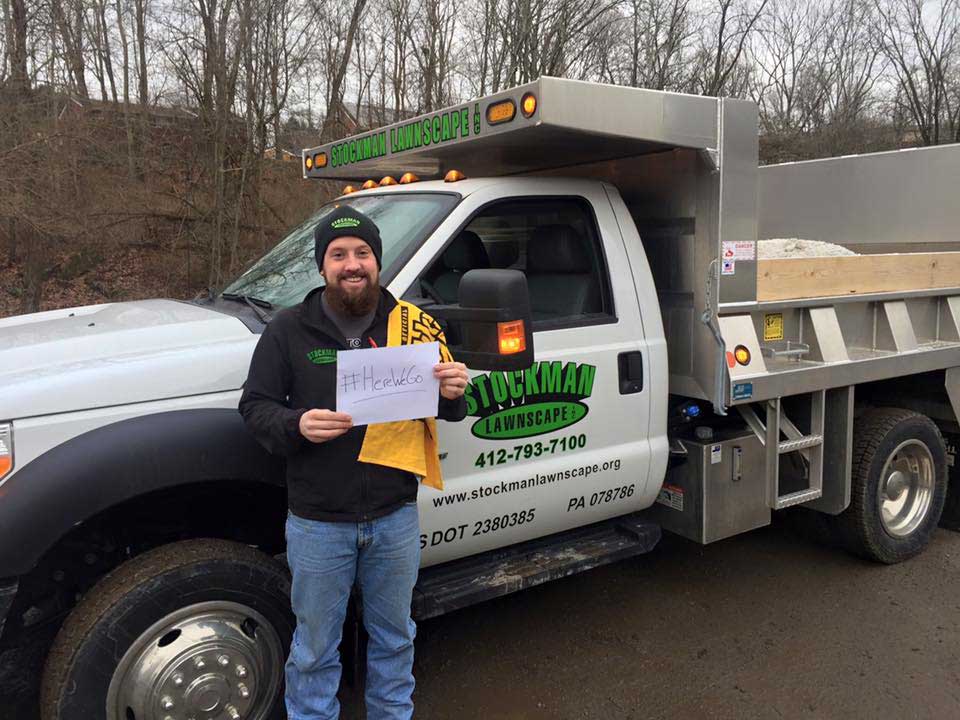 Our Mission
To provide a high quality, professional experience, exceeding client expectations on every job we perform.
Our Vision
To become a Landscape Industry Leader in Western Pennsylvania, focusing on enhancing the value of each clients' property, while building relationships, and serving our community.
Yearly Design + Build Projects
Yearly Landscape Installations
THE HISTORY OF STOCKMAN LAWNSCAPE INC. 
Dave Stockman started Stockman Lawnscape in 1995 after many years working in the steel mill. From the beginning, the focus was on Client Service and Satisfaction.
After graduating from Penn State University, Sam and Nathan Stockman returned to grow the family business.
Client Service was increased even more by adding Sales and Client Specialists for increased attention to detail. Growth started quickly and has not slowed down since.
Our Team and Our Culture are the keys to our Organization.
We love what we do and who we do it with!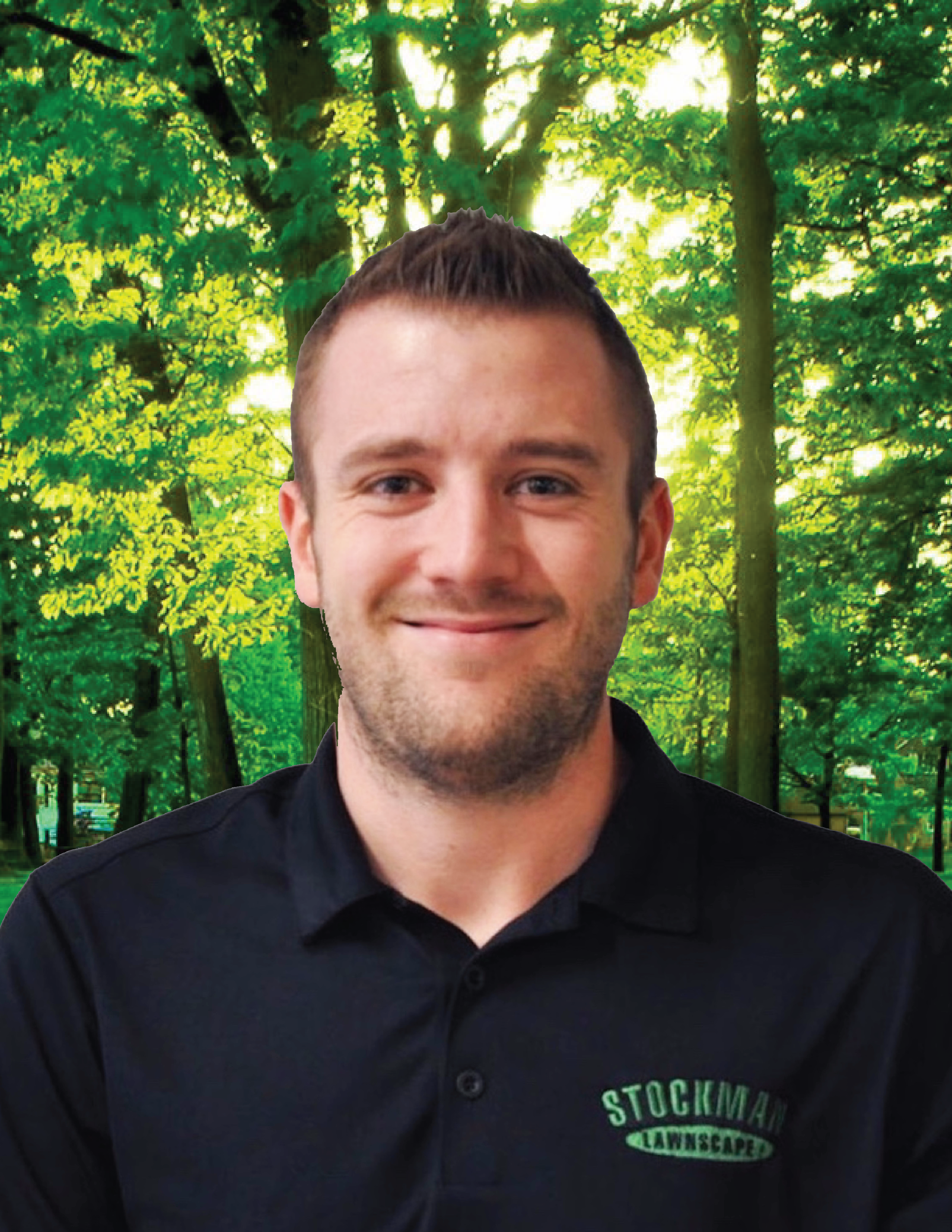 Nathan Stockman
 PRESIDENT
As the President of Stockman Lawnscape, Nathan is responsible for the overall path and vision of the company. Planning for the future, while ensuring the company is on track to hit our goals each month, is his main focus each day. By making sure the budget and planning are correct, departments are provided with a plan to execute their jobs properly.
Along with ensuring long term growth, Nathan also manages  the Marketing of the company.  Graduating from The Pennsylvania State University in 2012, Nathan holds a bachelor's degree in Marketing, and has been with the company since that time. Away from work, Nathan enjoys playing golf, as well as spending time with his wife, Megan, their two daughters Carson and Kennedy, and their 3 German Shepherds, Tank, Stella, and Nigel.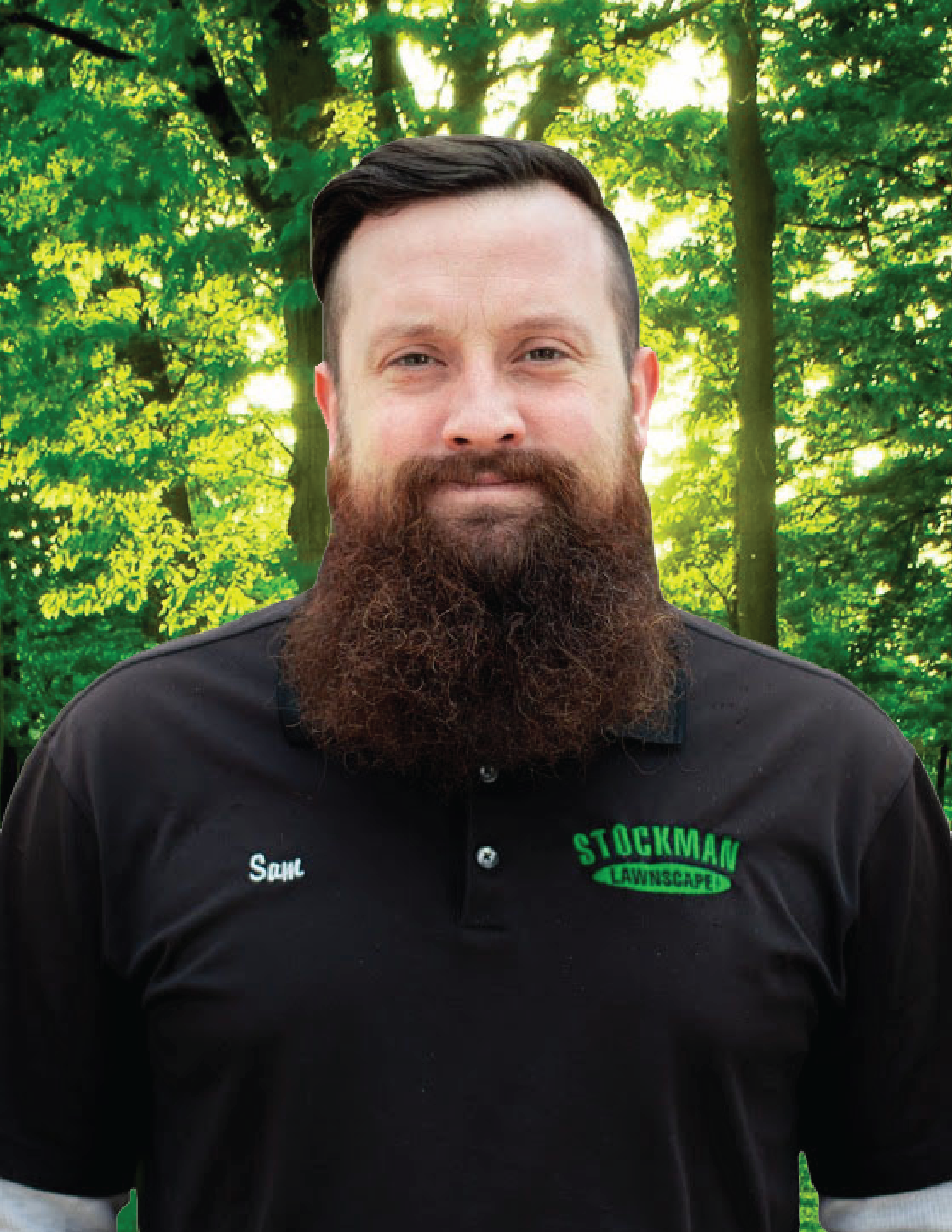 Sam Stockman
VICE PRESIDENT
Being the Vice President keeps Sam busy every single day. He is responsible for the quality control and training of the day to day activities of the company. This includes working alongside the Sales and Operations Teams to discuss the scheduling of jobs. He also visits job sites daily to track quality and efficiency, among other things.
Sam has a degree from The Pennsylvania State University, graduating in 2011. He has been with the company since that time. During his time away from work, Sam is an active Alumni and attends every home football game at Penn State with his wife, Kelly. He also enjoys working on and riding his Harley Davidson Motorcycles, as well as hanging with his pups, Rooster and Hondo.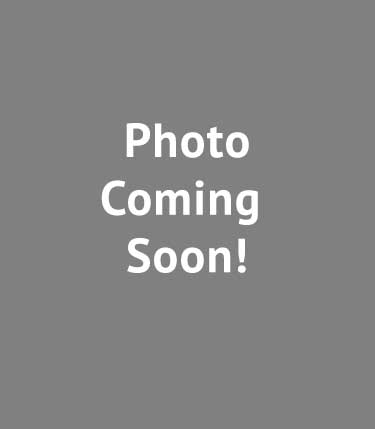 SHAR DAVIS
HUMAN RESOURCES COORDINATOR
Shar joined our Team in 2021 as a part time Team Member. Her main task was to work with our Clients to close out jobs and collect payment. After quickly proving to be a valuable member of the Team, Shar was promoted to the Director of Human Resources position. Having previous experience in Human Resources at her past companies, Shar ensures the best possible experience day in and day out for our Team Members. From planning Employee Events and Parties, to working with our Team on their career path, Shar is always there to support our Team! When not at work, Shar loves to spend time with her Husband, Jared, and their kids!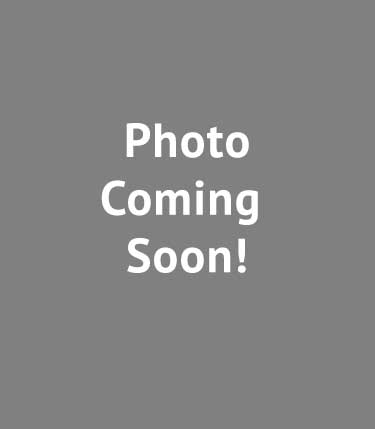 Robert Barkus III
CHIEF FINANCIAL OFFICER
Robert (Bobby) joined the Stockman Team in 2022 as our Chief Financial Officer.  Holding a multiple degrees and a masters degree in Finance from Duquesne University, Bobby is well educated in all things pertaining to the finances of running a company. Serving multiple roles for banks and healthcare companies, Bobby joins the Stockman Team with significant experience in the business world. Bobby is responsible for the day to day financials of the company, along with vendor relationships and growth. 
Outside of work, Bobby is an avid Pittsburgh sports fan and enjoys spending time with his wife Steph, and their 2 kids!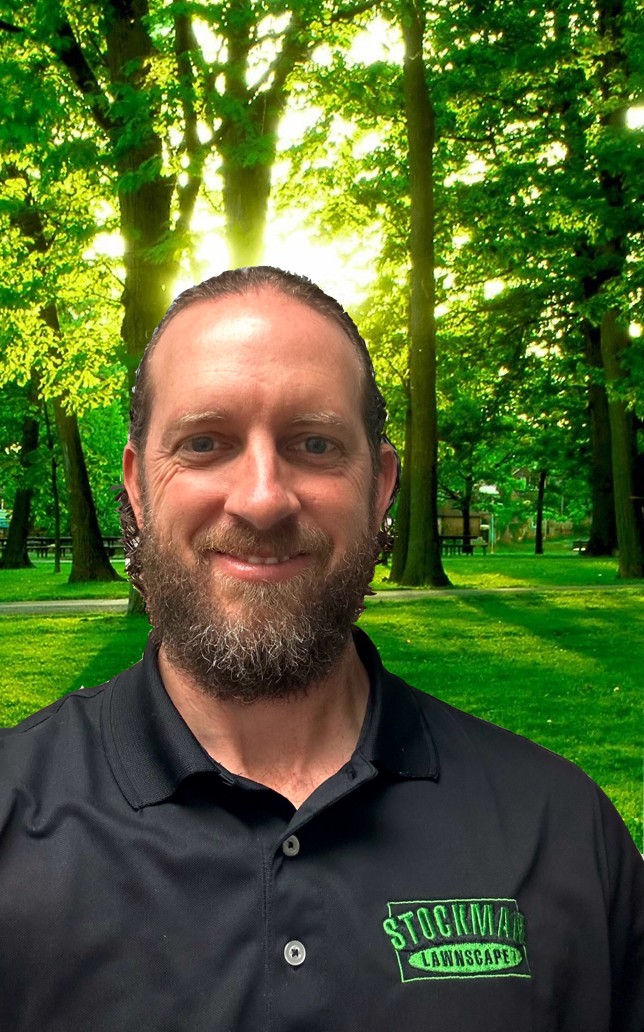 Robby Lee
LANDSCAPE ENHANCEMENT SPECIALIST
Robby joined the team in 2022 as the Enhancement Design Sales Manager with over 19 years of landscape experience. Robby's diverse background and attention to detail has been a great asset to Stockman Lawnscape and all of our clients.
Robby previously owned and operated his own landscape design and installation company in Austin Texas where he battled the heat and the "spiky plants" for years before moving to Pittsburgh in 2018.
When Robby isn't designing amazing landscapes and solving unique landscaping problems, he is probably rock climbing at a local climbing gym or cliffside boulders, eating great food out on the town with his wife and daughter, or working on yet another art project in his studio.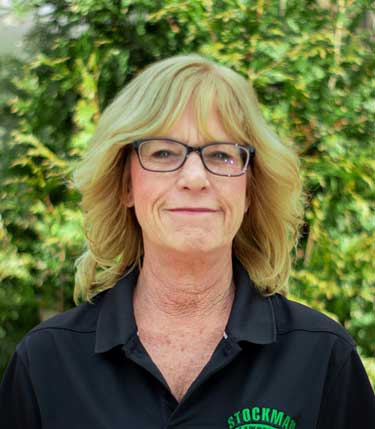 PATTY RICHARDSON
OFFICE MANAGER
Patty is the Office Manager and Assistant to Nathan. She handles all of the day to day operations that the office staff has to deal with. From putting together the invoices, to reviewing the paperwork for the work the crews did the previous day, Patty does it all. The team knows that if something needs done, they just need to talk to Patty, and it gets taken care of. Outside of work, Patty enjoys baking and often brings sweet treats to the weekly Staff Meetings. She also enjoys spending time with her 2 grandchildren!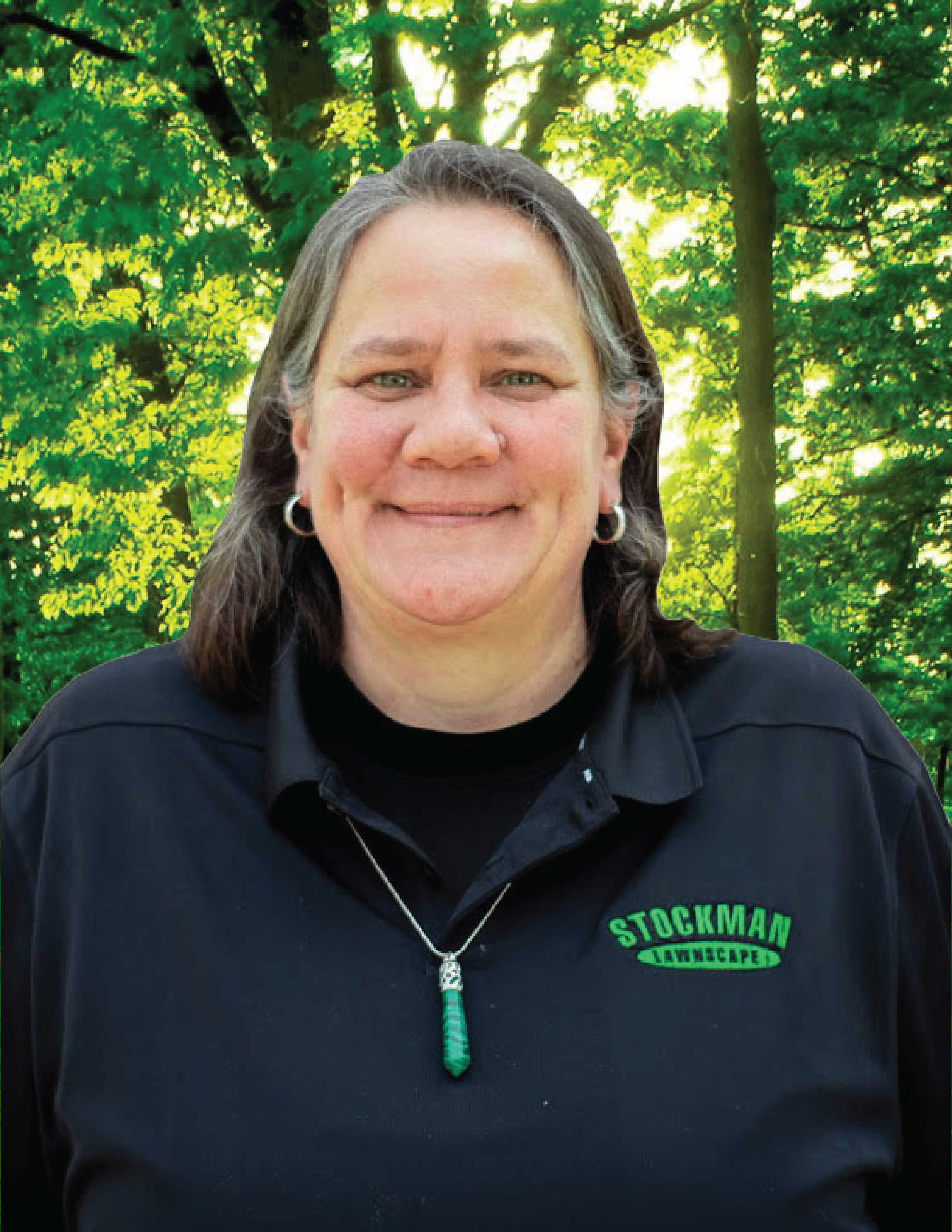 DINA BOYANOWSKI
Account Manager
Dina has been with Stockman Lawnscape since 2014 as a Sales and Customer Relations Manager. With over 20 years of sales experience in the Green Industry, Dina is extremely knowledgeable and has seen just about every situation.
Currently, she is managing our large Commercial Customers and making sure they're being serviced properly, as well as building long term relationships with our clients. Dina is also very knowledgeable with Residential Properties, as well as Hardscape Projects. She has a degree from Indiana University of Pennsylvania. In her free time, she enjoys gardening and working in her yard.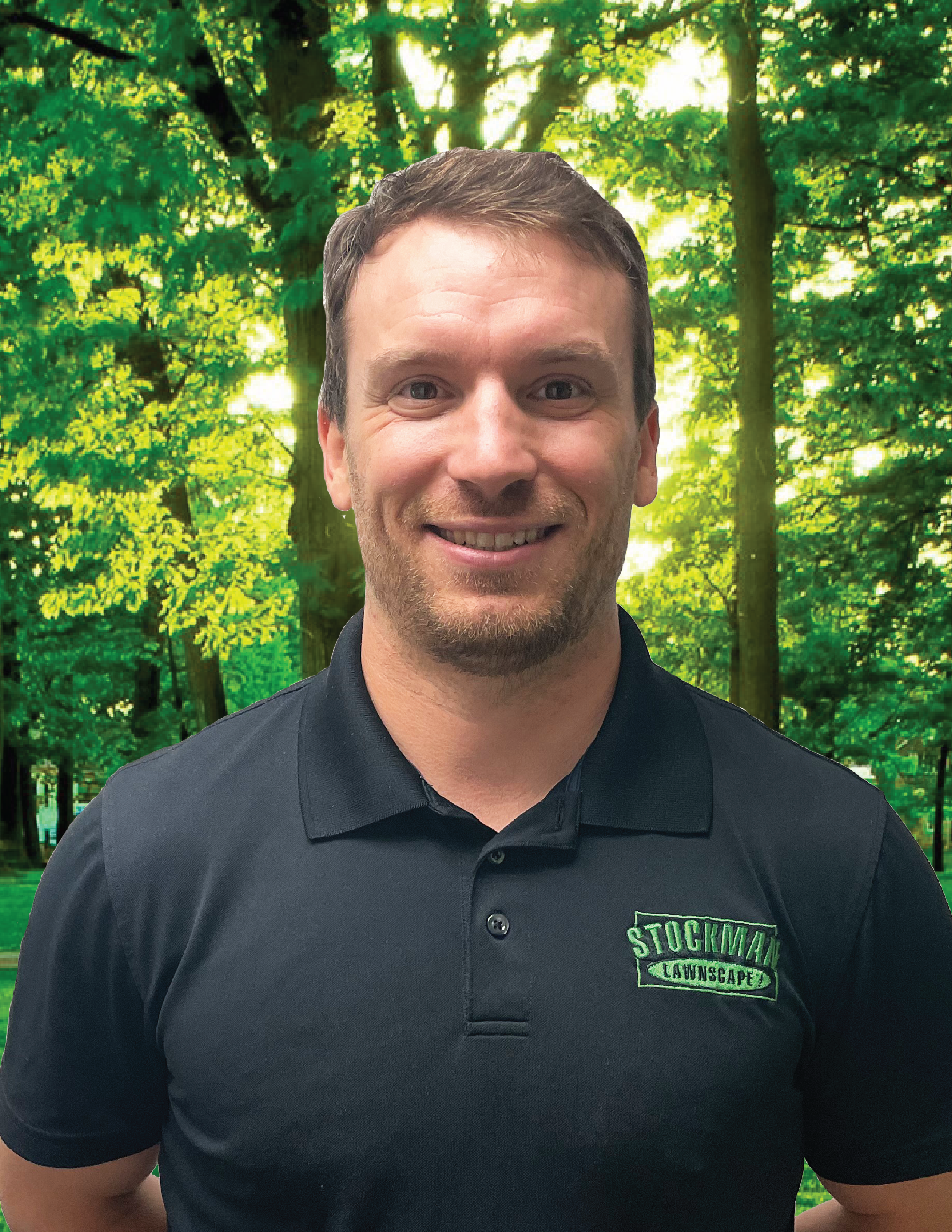 SAM BREHM
LANDSCAPE DIVISION MANAGER
Sam joined the Stockman Team in 2020 as our Landscape Division Manager. With previous experience at other landscaping companies, as well having his own company on the side, Sam has brought plenty of knowledge and experience to the Stockman Lawnscape Team. His attention to detail is second to none, which makes him perfect to run our Landscape Division. Sam aspires to have his own Organic Farm and enjoys doing that in his spare time. He also enjoys hunting and fishing when he can get out!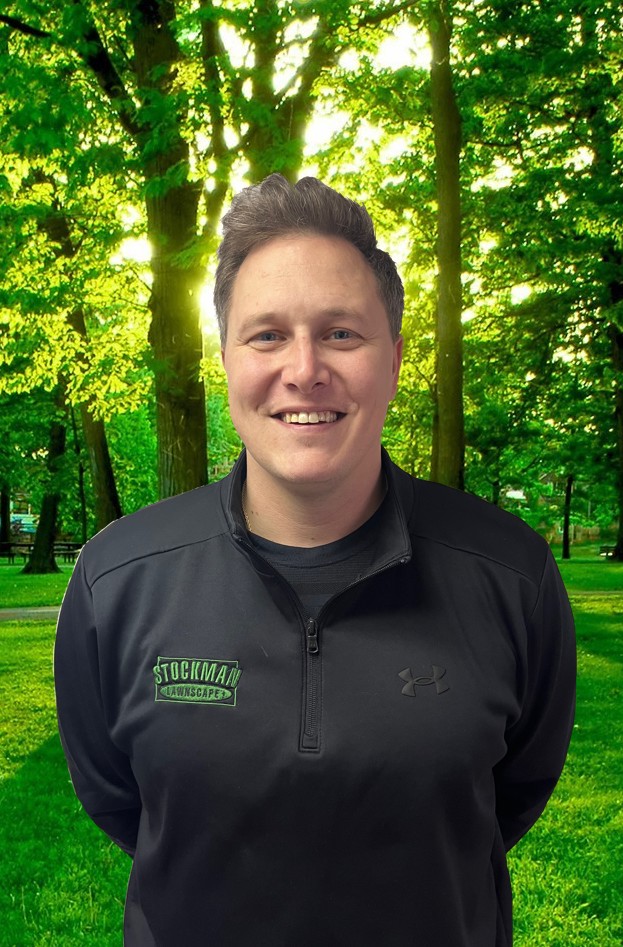 Tyler Makstutis
Hardscape Design & Sale Manager
Joining the company in 2018, Tyler brings significant knowledge and experience to our Team. Specializing in Residential Services, as well as Hardscape's and Outdoor Living Spaces and Design, Tyler can handle any type and size project that you need done at your home.
Originally hired as a General Laborer, Tyler has worked his way up through the ranks at Stockman Lawnscape in a short time. Prior to joining the Sales Team, Tyler was our Lead Hardscape Installation Foreman. Knowing exactly what it takes to get the job done, Tyler can walk you through the process step by step. In his spare time, Tyler spends his time with his wife, Robyn, and 4 kids.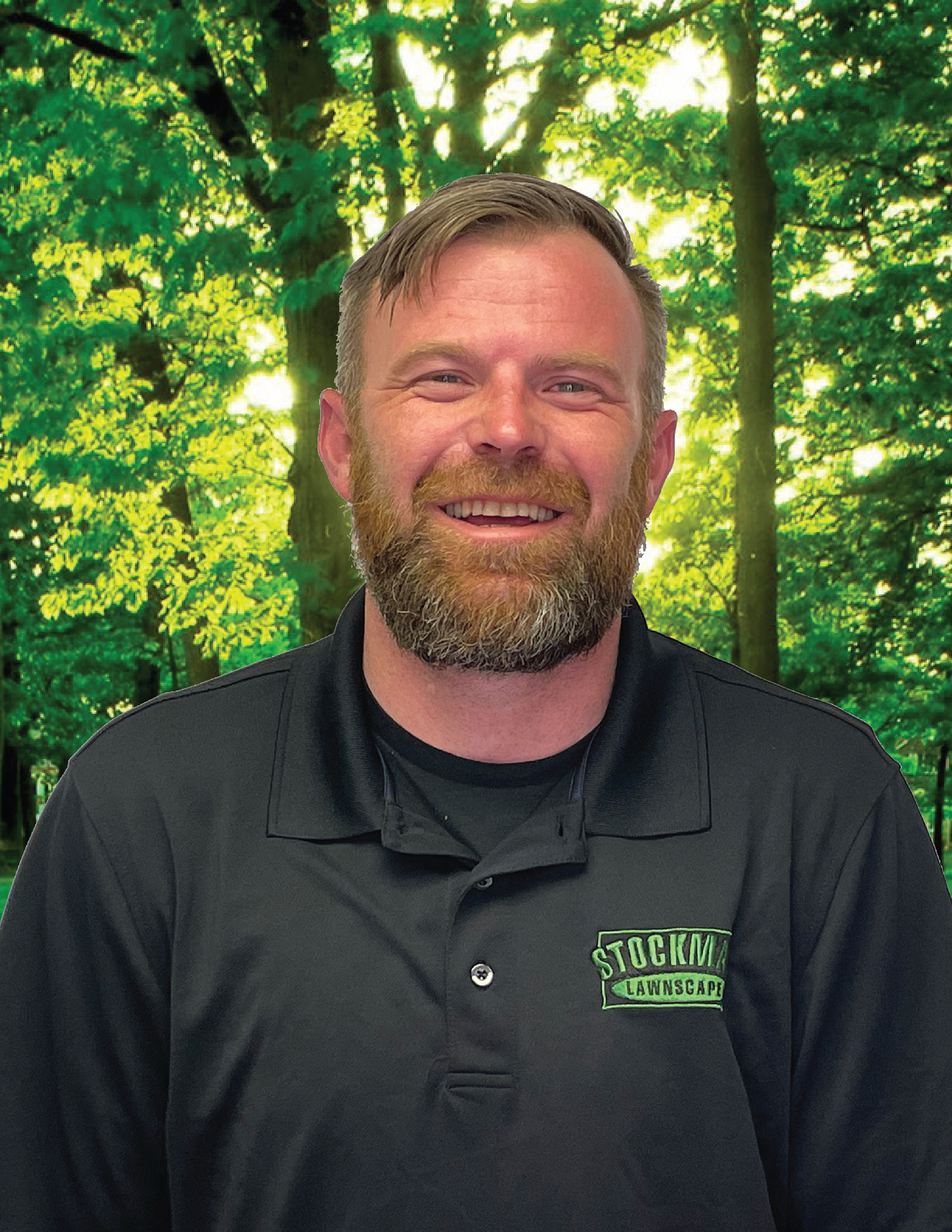 Scott Wellington
 DIRECTOR OF OPERATIONS
Scott joined Stockman Lawnscape in 2021 as a Hardscape Team Leader. In the short time with the company, Scott showed his knowledge and expertise and was promoted to Director of Operations. He is responsible for overseeing all Crews and Operations Team Members. Scott manages the day to day activities of the company, including the scheduling of jobs, management of our Team Members, and the completion and quality of our jobs, among other things.
Scott started in the landscape/hardscape industry at the age of 11 working for his Uncle's company. Scott then spent the next 7 years working construction. After working in the construction industry, Scott decided to join the army. During Scott's time in the army, he was a 11 Bravo (Infantry), 91 Bravo (Wheeled Vehicle Mechanic) & a 91 Sierra (Stryker Systems Mechanic) where he also served as an instructor.
Outside of work, Scott loves to spend time with his fiancé Amanda and their 3 children Aria, Mason and Clayton. Scott is also a huge ice hockey fan and enjoys spending time outdoors hiking, fishing, boating, and going to the beach.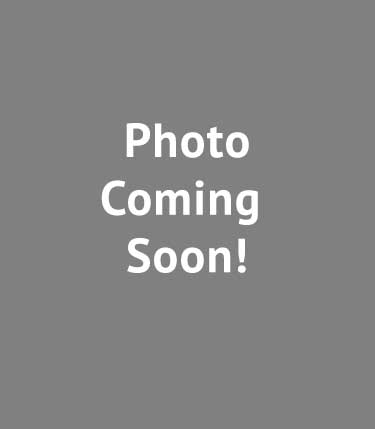 Joey Fetcko
FLEET MAINTENANCE SUPERVISOR
Joey joined the Stockman Team in 2022 as our Fleet Maintenance Supervisor.  With a significant history of maintaining, working on, and being around vehicles, along with his upbeat and positive personality, Joey was an easy choice to add to our Team! From small engine repair to working on our large fleet of trucks, Joey can do it all. Fun fact; his son, also named Joey, works as a Team Leader at Stockman as well!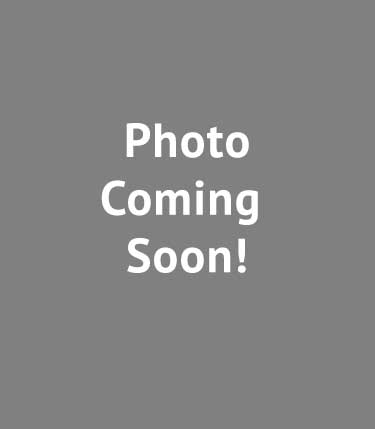 Mike Bonelli
TURF DIVISION MANAGER
Mike has been with Stockman on and off for around 8 years. He has been in various roles with the company, including as a Foreman in our Landscape Enhancement Division, but mainly as a Lead Foreman in our Turf Division. With his knowledge, expertise, and commitment to quality shining through, we knew it was time to promote him the the Manager of the Turf Division. Mike will make sure that all properties are being serviced properly and contracts fulfilled, while exceeding Client expectations. 
 Outside of work, Mike is newly married and enjoys spending time with his wife!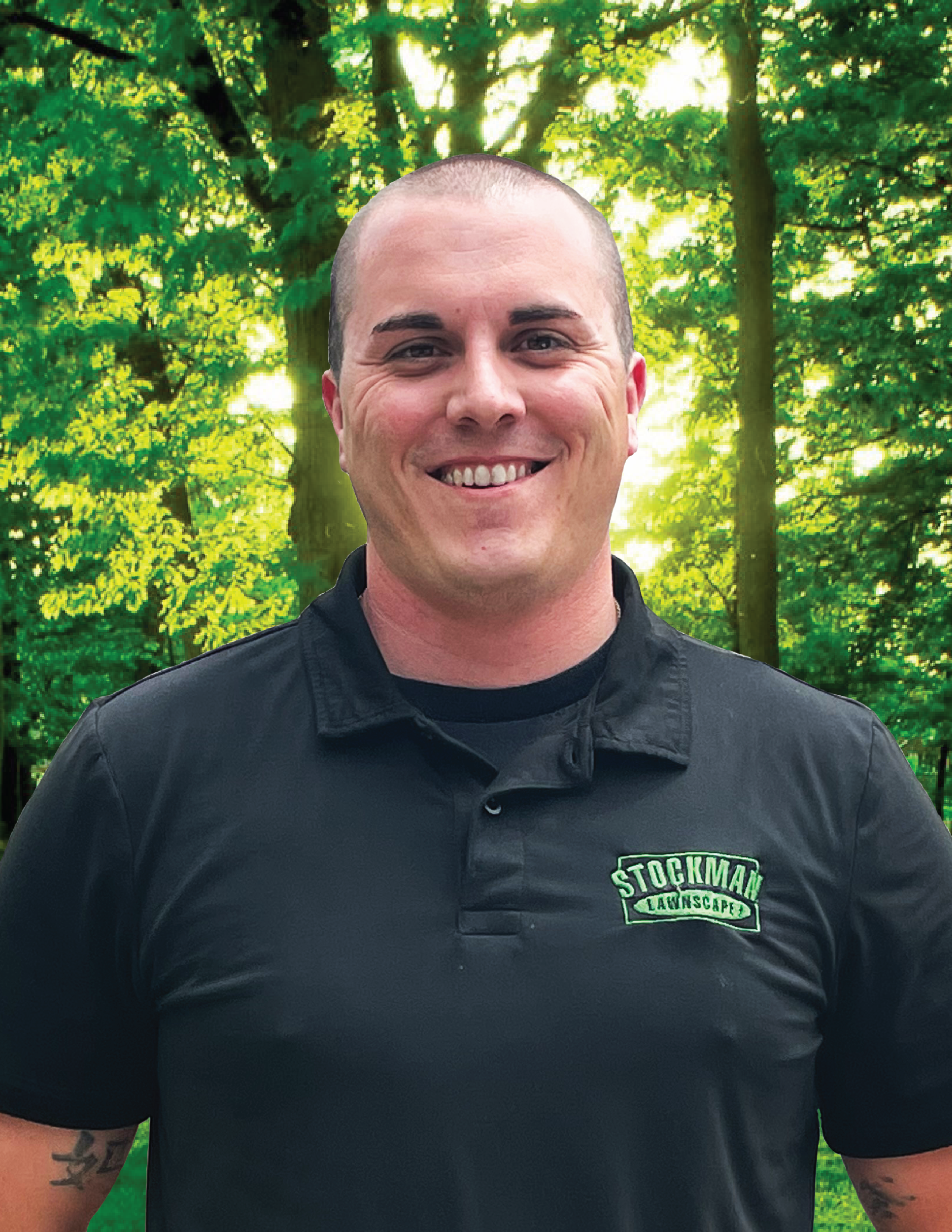 Shane Mason
Account Manager
Shane joined the Stockman Team in 2022 as our newest Client Service Manager.  Specializing in Landscape Maintenance and Installation, Shane is trained in both Residential and Commercial services. Originally from the Golf Industry as a PGA Certified Professional, not only can Shane improve your golf game with his tips, but he has learned expert Customer Service skills to make you feel confident and comfortable in all situations. In his spare time, it's no secret that you can find Shane on the nearest golf course or driving range. Shane also loves spending time with his Wife, Nicole, and their 2 dogs!
Kevin Wirkowski
HARDSCAPE DIVISION MANAGER
Kevin has been with the Stockman Team since 2021, where he joined as a Hardscape Crew Foreman. With years of experience building and installing hardscapes, Kevin had the skillset we were looking for right away. Where he really shines is his upbeat and positive personality that rubs off on everyone around him! If you're having a bad day, just talk to Kevin and you'll leave the conversation with a smile on your face!
Working in a few different fields, Kevin has large company experience working for companies such as Giant Eagle Corporate, among others. Outside of work, Kevin loves to kick back and relax or just hang out with his son and daughter!
Message Us
Get In touch below.  
Start Your Free Quote.