Commercial landscape construction
Construction and Installation Solutions, Made Easy
Commercial Construction Projects can take on many shapes and forms. Our skilled Team can work with you, the General Contractor, to handle any landscape construction needs you may have when building a new site, or renovating an existing property. We understand that the landscape installation is the last step in the process, but also the last thing you want to think about as the General Contractor. Getting in and out in a timely manner is key to any construction project and our Team is up to the challenge to help you hit or even beat your deadlines.
Landscape Installation
Starting with a blank canvas is our Team's favorite. We will work with the landscape architect that provided the blueprints for your project to ensure we are turning their vision into a reality. Following proper landscape installation methods, our Team will move efficiently to install any trees, shrubs, or other plants. Making sure they are watered in is key, so our Team will take care of that during installation as well.
Retaining Wall Installation
When the site work starts, the Retaining Walls are not far behind. Our Team of skilled builders are up for any size or style wall that you need. From a visually appealing wall, to structurally sound walls holding up hillsides or parking lots, we can handle it all. Since we stand by the work of our Team, we proudly offer a 10-year warranty on materials and craftsmanship.
Pavers and Outdoor Living Areas
Does your project have Pavers that need installed or a beautiful Outdoor Living Space? Our Team of Design + Build Specialists are here to take your vision to the next level. We can handle any scope or size area that you throw at us, from Paver Driveways and Sidewalks, to Outdoor Kitchens and Fireplaces. With a dedicated design specialist on our Team, and a 5-Year Warranty on Pavers, you can feel comfortable knowing that you'll have the attention to detail that your project deserves.
Finish Grading and Turf
Once your landscaping is installed, you need the finishing touches on the Grading and Turf. Our Team will come in and install the finish grade with fresh, screened topsoil. After that, we have many options for the lawn area, including Sod, conventional Seeding, Hydroseeding, or even Artificial Turf. Our Team will work with you to provide solutions for the specific needs of your project.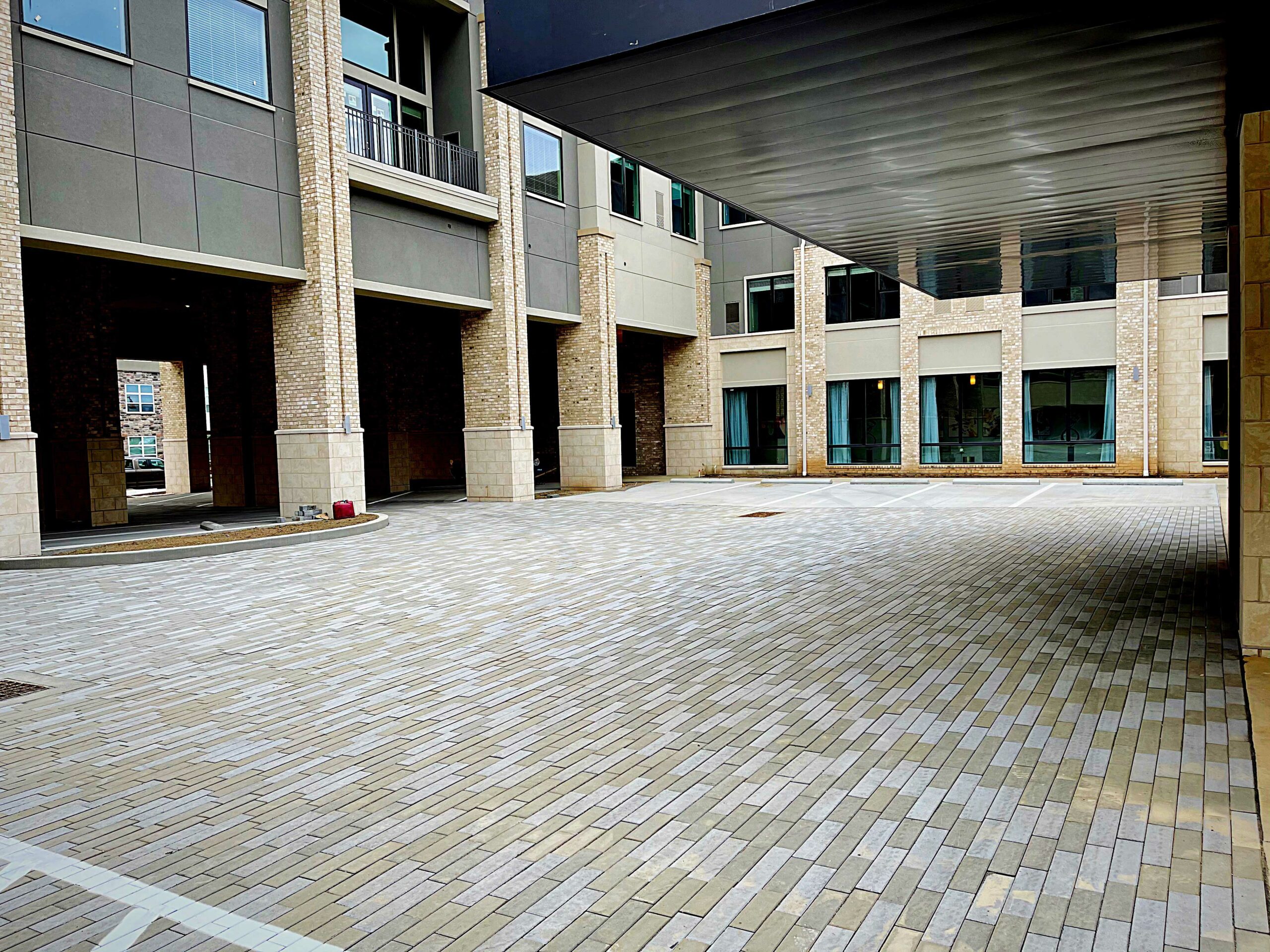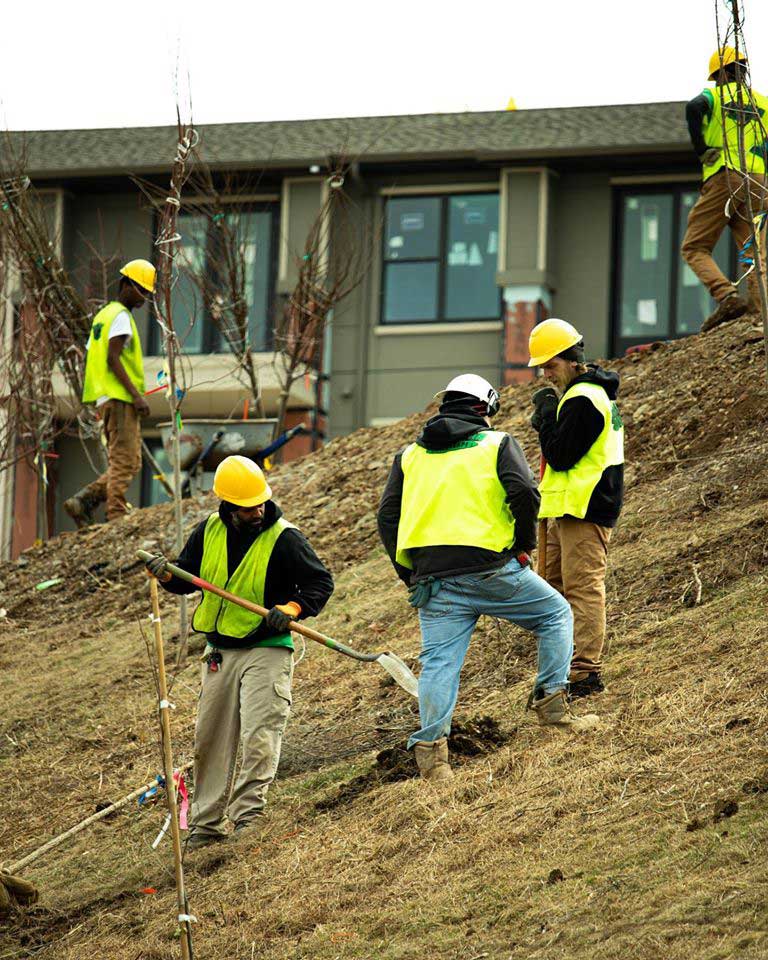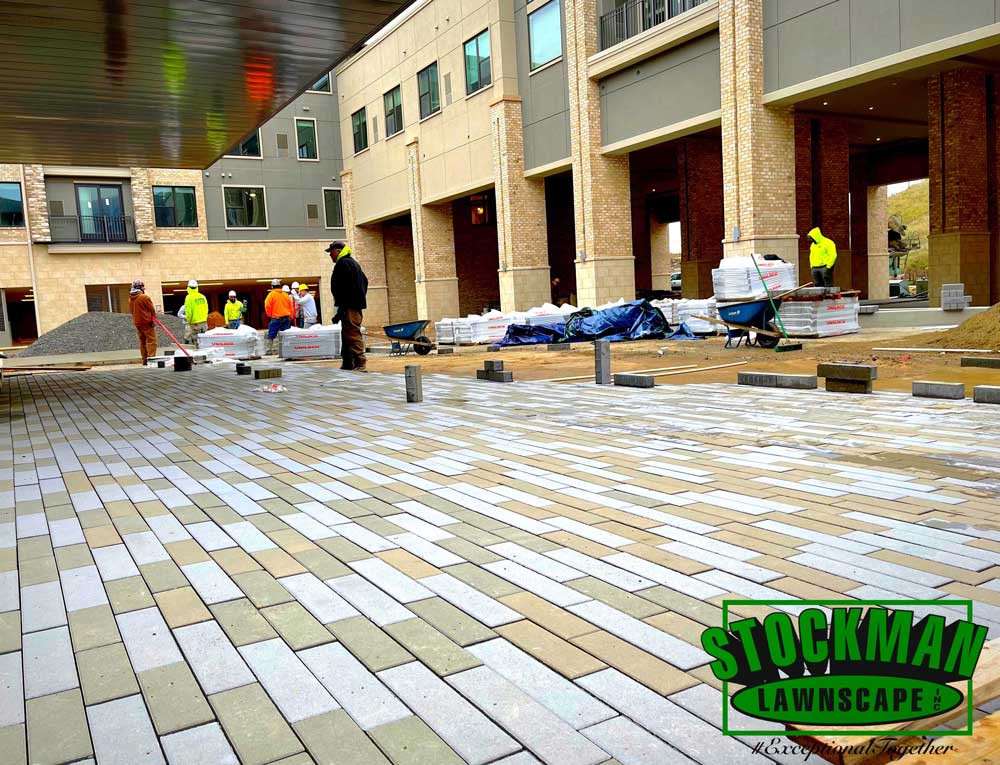 Message Us
Get In touch below.  
Start Your Free Quote.